Spirit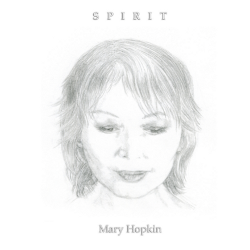 MHM007 - Spirit (2014)
Buy CD or Download from our store
Also available from other download/streaming services.
Track Listing
Ave Maria
Pie Jesu
Jerusalem
Requiem (Introit)
Requiem (Kyrie)
One Fine Day (Madam Butterfly)
Intermezzo (Cavalleria Rusticana)
Ave Verum-Corpus
Pie Jesu
Sweet and Low
Album Notes
Recorded and originally released in 1989. To help those who have been searching for a copy for so long, we have re-released this unchanged, except for the artwork.
Spirit is a collection of Mary's favourite classical pieces. The album was recorded in 1989 and has been unobtainable for many years. The recordings show off Mary's stunning vocals in a very different way from the folk and pop for which she has been known.
The concept of Spirit was to remember favourite pieces of music more as songs rather than as traditional classical pieces, and this especially shows in tracks such as "One Fine Day", "Jerusalem", and the lullaby "Sweet and Low".
The album was produced by Benny Gallagher, who with Graham Lyle had written for Mary in her Apple Records days. Alan Park, a founder member of Beggars Opera, arranged and played most of the tracks, and Alan Clark of Dire Straits arranged and played Schubert's "Ave Maria".
Spirit adds another dimension to Mary's performances on record. While her liner notes state that there are "No aspirations to classical accuracy here..." the vocals are all the more breathtaking because they are not confined to traditional interpretations and Mary's passion shines through.
Read Mary's story of the making of the album on her blog.
Jessica writes about re-releasing the album on the blog pages.
There's more about the album artwork in this blog.