The Mary Hopkin Friendly Society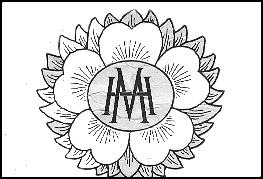 This is where it all began for Mary. In 1968 the Mary Hopkin Friendly Society was started by Carole, Mary's sister, who ran it from the Apple Records office in Savile Row. After a while Mary's mother Elizabeth took over the running from Pontardawe, Mary's home town. It closed in 1973.
When you signed up and paid your membership fee, you received a booklet, a membership card and a personally signed photo of Mary.
More recently, Pat Richmond started up a website which served as a hub for Mary's fans to keep in touch and keep up with Mary's news. Pat has kindly let us plunder these archives and we'll be bringing pages over here, bit by bit. A massive thank you to Pat without whom we wouldn't have the MHFS memorabilia.
Follow this link for articles about Mary - we'll add new archive material as we update.
Here is a collection of images of Mary's vinyl releases
Click here to see more from the Friendly Society.