Pieces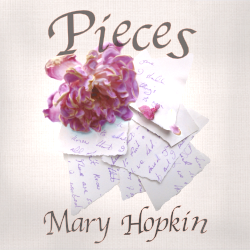 MHM015 - Pieces (2022)
Piecesis released on 1st February 2022 and is exclusively available from Bandcamp on CD and download. In due course it will be available from our Greedbag store and other digital services.
The CD is presented in a cardboard gatefold sleeve with an 8-page illustrated lyric booklet.
Track Listing
Free-falling
One for Me
Face Your Fears
Golden Hero
Pieces of My Heart
Make Hay
It Really Doesn't Matter
Heartache to Happiness
Midsummer Dream
Meditation


Album Notes

Pieces is a new studio album by Mary. Her own songs, recorded her own way. One, 'Face Your Fears', is a co-write with her daughter Jessica Lee Morgan.