Family Writing
31st August 2011
In anticipation of the late August weather I am wearing an extra sweater and woolly hat. With a steaming mug of coffee I have installed myself in a corner of the garden sheltered from the icy gusts of wind which have already nipped at my fingertips and scattered my pages, making writing a challenge. It is indeed an odd place to choose on a day like this but I thought a few minutes in the fresh air would refresh and motivate me…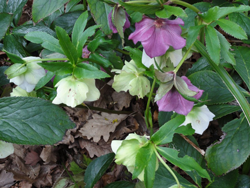 Many of you have asked about my current work, which I'm most happy to talk about. I find the present far more interesting than the past, especially now that I'm making music of my own choice. Apart from the Earth Song/Ocean Song album and, of course, 'Those Were the Days' of which I shall always be proud, there is little else amongst my early recordings that I would care to hear again.
Today, I either write alone or at various times with my son, Morgan, and my daughter, Jessica. If any of you work with your children then you'll perhaps understand the satisfaction and tremendous fun of doing so. I have the additional pleasure of recording with them both in their respective studios – Morgan at Human and Jessica at Space. The only drawback I can think of is that Jess and I can rarely complete a vocal together at the mic without being reduced to hysterical fits of the giggles.
As some of you already know, Jessica also runs MHM entirely on her own - yes, honestly - and is responsible for all the album releases, including her own delightful self-penned debut album, 'I Am Not' (on her Space Records label). Christian (Thomas) who runs Space with Jessica is also an invaluable member of the recording team. He's often in charge of recording my vocals so I treat him with the greatest respect and offerings of cake. Otherwise, he can be quite mischievous and inventive.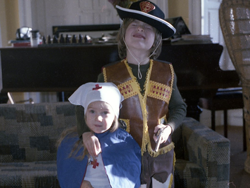 Morgan and I have also recently produced our first co-written album, 'You Look Familiar'. It has been well received – thank you all – and has provoked many questions about song-writing and recording, so I hope here to answer some of them.
Morgan's fine instrumental tracks are a great inspiration to me and also quite a challenge as they need no enhancement, and yet a song generally has a melody and lyrics so that's where my contribution begins. Quite often, Morgan's instrumental melodies will spark off a counter melody or he will leave quiet passages where I can be quite free with my notes and rhythm.
While munching on my breakfast muesli this morning I was thinking how most of us rush around aimlessly throughout our lives, looking for whatever we think will bring us happiness and fulfilment. This is the theme of 'America', the first song on the album. Morgan had only recently moved to New York when we began to write long-distance. When the lyrics of 'America' came to mind, I was thinking of his hard-earned success and wondering about the fate of other young people who search for fulfilment and lose their way. What a shame that whole lifetimes are often spent looking in the wrong direction, like a frustrating game of hide-and-seek or mysterious treasure hunt. Even when we're getting warmer it still seems so hard to access our innate wisdom and peace which the wise ones tell us is omnipresent.
So where is this elusive treasure we spend our lives seeking? Right here, inside. Closer than muesli.
Soon…
Mary
Preview and buy "America" on iTunes
Follow Us