Spirit
30th September 2011
How quickly autumn descends. Late September and I'm dodging falling acorns, slipping and sliding on beech nuts in a garden that is already strewn with golden oak and beech leaves. I love this glorious season. Unusually, some hellebores are in bloom three months early, perhaps anticipating another severe winter that has been forecast.
We have - I use the royal 'We' since Jessica, as usual, has done all the work - re-released the Spirit album. It is the very last of the archive albums. Many of you have enquired about it and been unable to find it, so here it is in its original form - except for the vinyl version and cover artwork which we've replaced with a current self-portrait. Why? Because we can.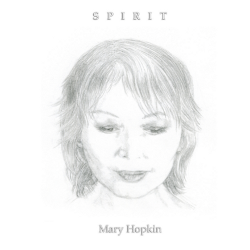 Much as I'd have liked to meddle, I haven't been allowed to touch the recording itself. My daughter, in her wisdom, knows that once I'm given an inch (or two and a half centimetres which still sounds absurd to my ears) I'll take a mile (1.60934 kilometres).
We were given only three weeks to complete the entire album, an unrealistic goal by any standards. Considering the fact that there are basically only two performers involved, I think we did well to finish it in time. This was due to the skills and incredibly hard work of a first-class recording team led by my dear friend, Benny (Gallagher), and the exceptional talent of Alan (Park), who arranged and played the keyboard parts. We were supported by the talented Mike Banks, who engineered the sessions.
The studio was set in the most idyllic rural location, and after a long day's work a short stroll across the fields to the local pub for supper and a drink was our reward. Then back to the studio for several hours more...
Much of the stress of working around the clock was alleviated by frequent coffee breaks, gorging on heavenly, freshly-baked white bread oozing with butter and runny honey, and by spells of hilarious and smutty conversation - not from my lips, of course - though curiously, to this day, Benny dangles the threat of an 'out-takes' album over my head...
The only album track recorded separately was 'Ave Maria', beautifully arranged and played by Alan Clark of Dire Straits. We've featured this on YouTube with a slideshow that I've just completed of some of my recent photographs. You'll see scenes of our lovely St Peter's in Pontardawe (the steeple's internal wooden structure was built by my great-grandfather) and Margam Steelworks at Port Talbot. I've always loved these views and I'm intrigued and enchanted by the contrasts and similarities between the structures - and the beauty in both.
So here you have it, a simple collection of favourite melodies from my childhood. 'Ave Maria' was the first classical piece I sang along with, aged three, sitting alone on the linoleum floor of an icy bathroom, playing it over and over again on my grandfather's wind-up gramophone. Notes from an odd place, indeed...
Mary
Preview and buy "Ave Maria" on iTunes
Follow Us