Jessica Lee Morgan shows "An Evening Without Mary Hopkin" is not to be missed
Jessica Lee Morgan, daughter of Mary Hopkin, took to the road in September 2015 with her show Very Hopkin to celebrate and showcase the songs of her mother. She was joined by Brian Willoughby, Mary's long time collaborator and friend. Perhaps most well known for his virtuoso guitar with Strawbs, Brian's first professional gigs were with Mary.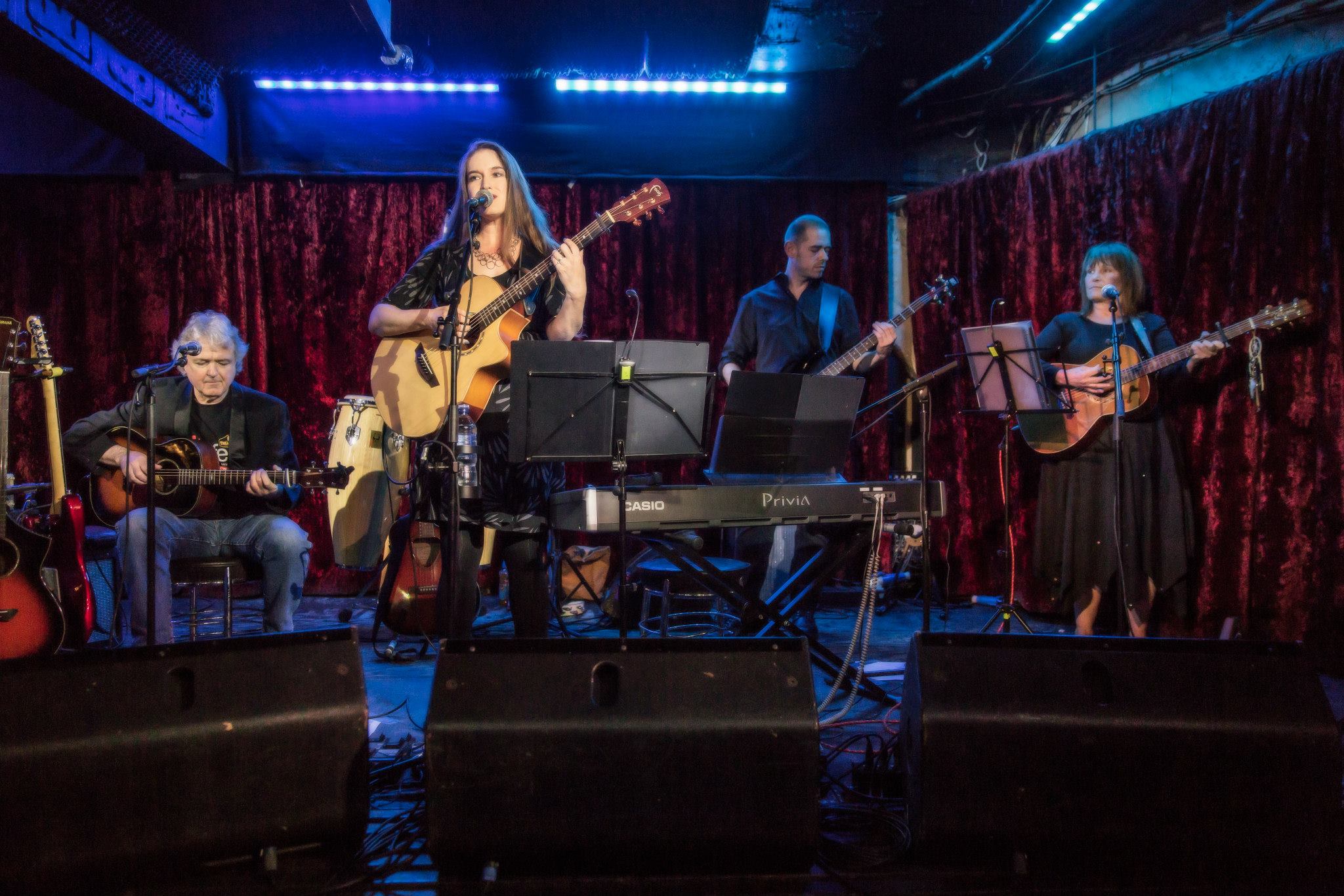 He appears on songs on Mary's archive material as well as on the most recent album release Painting by Numbers. With Mary's songs you expect rich layers of harmonies, and Brian's partner Cathryn Craig provided these throughout the set.
"An Evening Without Mary Hopkin" opened with Liz Thorsen's 'Earth Song'. Brian's guitar combined with Jessica's wonderful voice started a journey through over 40 years of songwriting and performance. Outstanding renditions of Gallagher and Lyle's 'Sparrow' - written for Mary - and Tom Paxton's 'What a Friend You Are' were linked by first-time ever live glimpses of Mary's songs. Jessica broke hearts with 'Brown Eyes and Me' and 'Hope is'.
The second half of the set highlighted Mary's most recent album release, 'Painting by Numbers'. Jessica has released a cover of the title track and other highlights inluded 'Love Belongs Right here' which Brian co-wrote with Mary, and the haunting 'Gold and Silver'.

Rejoined by her partner Christian Thomas on bass and Simon Adams on percussion, Jessica and co worked through more songs from the archives,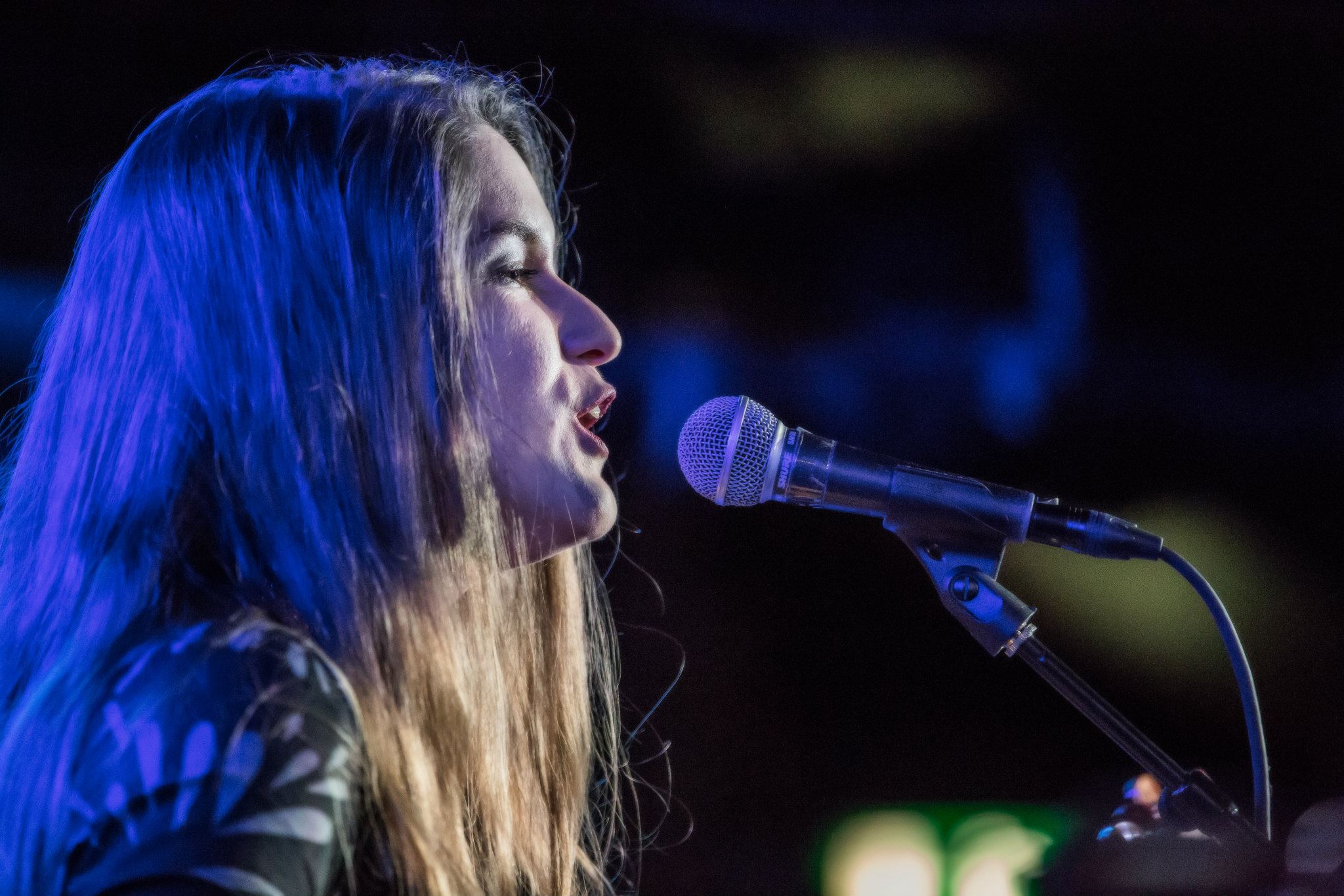 playing songs 'America' and 'Dog Eat Dog' from You Look Familiar, which Mary co-wrote with her son, Morgan Visconti.

All too soon, the band launch into 'Goodbye', two and half minutes of thigh slapping McCartney-written pop fun and the band take a bow. It's obvious there's a song missing, and the band retake the stage to guide us wistfully through Mary's massive number one hit 'Those Were the Days'.
Before starting, Jessica instructed the crowd to follow Simon clapping in the chorus - she told the story of how Mary once stopped a live recording on TV to tell the crowd to clap on the 2 and 4, not on the 1 and 3. Be warned!
The sighs are audible above the band as Jessica sings "Once upon a time", sounding so like her mum. The crowd dutifully watch Simon to clap on time and bellow out those familiar words of the chorus. Cue huge cheers for more as the final E chord rings out but after two hours that's all we'll see until next time.
Very Hopkin will be back in spring 2016.
Photo (c) Live Music Photo 2015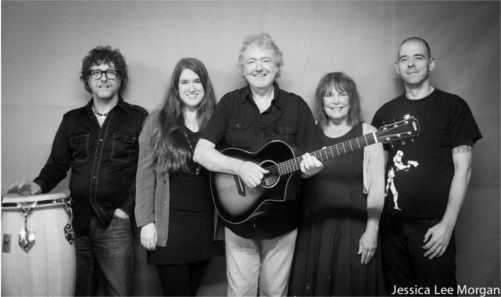 Very Hopkin is the closest thing you will ever get to seeing Mary Hopkin perform live!
Twitter: @maryhopkinmusic
Facebook: Facebook.com/maryhopkin
Back To Top
---
---