Re-releasing Spirit: The Artwork
Last week, Jessica looked at the circumstances around the recording and re-release of the Spirit album. This week, she looks at the artwork on the album.
The only change on the Spirit release (there was no remixing or remastering) was a fresh cover, reflecting Mary now rather than in 1989. Mary has created artwork for most of her MHM covers, so this time she drew a self-portrait.
It was actually taken from a still from the Gold and Silver video. She appears pensive, perhaps looking inward, in keeping with the Spirit theme.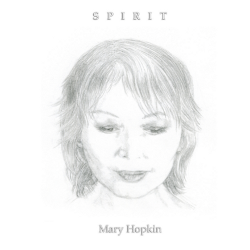 Mary's habit of creating her own album artwork started with the Valentine release.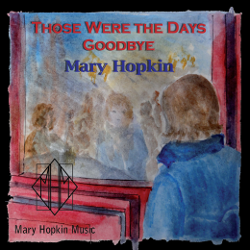 As you may have gathered there's no song called Valentine on the album but it seemed a good name for an album. Happily, Mary had her somewhat iconic heart/bird, which was an actual Valentine (we're not saying for whom!). Recollections and Now and Then were also existing paintings of Mary's. With Christmas Songs, Spirit, Painting by Numbers and Those Were the Days/Goodbye, Mary dug out her art kit and came up with some tailor made art.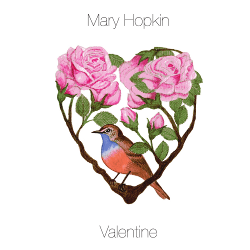 Art is everywhere in our family. Everyone was and is at it, and so it seemed obvious that Mary should feature her own art with her music. It's like making a wrapper for the contents, something that describes in visual form what you're about to hear.
So to this end, we naturally have a family art website which you can browse through and even buy some to adorn your walls. Please do, our houses are bursting at the seams!: www.morganhopkin.co.uk
As usual, we'd love to hear any questions you have on Spirit or anything else Mary related. Go ahead and Tweet us, or ask on Facebook.




Jessica Lee Morgan is Mary's daughter and runs Mary Hopkin Music.
Follow Us