Welcome to the official Mary Hopkin website. If you think 'Those Were the Days' click here, check out the Mary Hopkin Friendly Society for Mary's Apple career, and buy 'Those Were The Days' in the Hopshop.
To stay tuned to what Mary is doing these days, read on and browse the site.
Twitter: @maryhopkinmusic
Facebook: Facebook.com/maryhopkin
---
Thursday 12th May
Apologies for the long delay in service. Jess and Chris are back from their USA and Canada tour and have finally got a new shop up and running, so you can order Mary's CDs again. Still in transition, so please bear with us, but click here for details.
---
Monday 4th January
Happy New Year to you all! May 2016 bring you health, happiness and wealth if you need it.

Jessica sings "America" in her set and has recently toured in the USA, so here it is, song of the month!
---
Wednesday 24 December
It's very much that time now isn't it? Your song for the festive period is Mary's 'Iesu Faban'. Mary wrote the vocal arrangement for this, and sang with Morgan and Jessica. There's a bumper library of information about the track and everyone's thoughts too.
Mary tells us how the track came about
Morgan and Jessica on singing in Welsh
The production process
Mary's Nativity memories
From everyone here at Mary Hopkin Music, we wish you a very happy Christmas and a happy and prosperous new year.
---
Wednesday 18 November
It's that time of year again isn't it? Our song of the week is Mary's 'Snowed Under', from the Christmas Songs EP.
Speaking of Christmas (seamless), we have a range of items in the HopShop ideal for solving those problematic gift ideas including mugs, greetings cards, t shirts and Christmas Songs
If you are buying for Christmas, please remember to check the latest posting dates. We use first class delivery. In the UK the latest posting date is Monday 21 December. For all other countries please check with Royal Mail.
Monday 7 September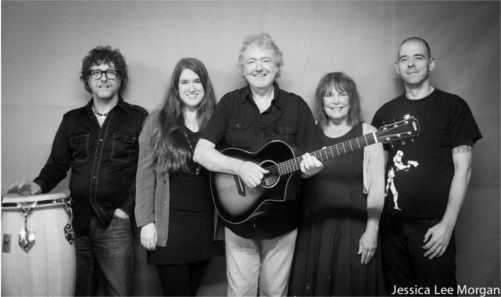 Rehearsals are done, it's time to dust off our gig clothes and take Mary's songs out on tour!
Just to remind you - our very own Jessica is taking Mary's material on tour. After the success of her performance of 'Those Were the Days' at the Wales Millenium Centre, and the continuing interest in hearing Mary's songs live, Jessica has decided to go on the road with friends including Cathryn Craig and Brian Willoughby. You'll find the details on the Very Hopkin tour here. As Mary's daughter, Jessica is the closest you'll get to seeing Mary peform live!
---
Friday 21 August
We're getting into the last phase of rehearsals for Very Hopkin. Three weeks today we'll have played at The Borderline, and be getting ready to play at Pontardawe Arts Centre. Follow this link for gig and ticket information.
---